About the Host Institute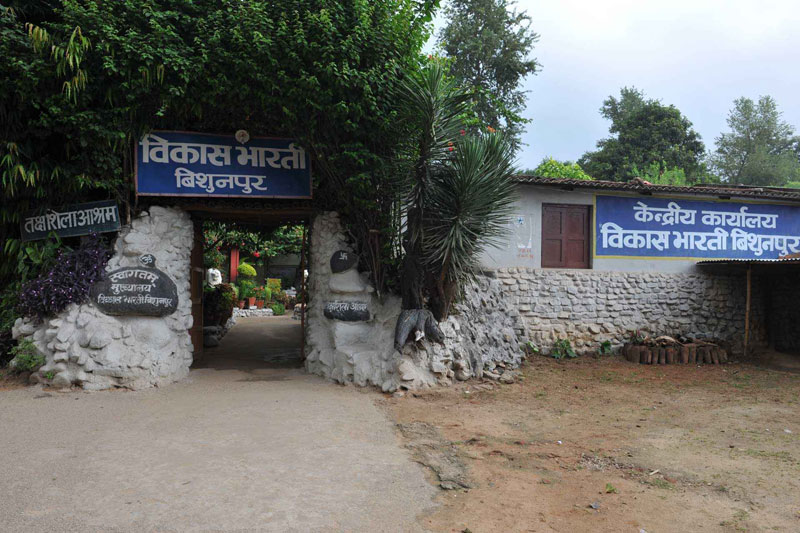 Vikas Bharti Bishunpur is a people's organization which has been working with the most backward and under privileged communities in all 24 districts of Jharkhand. The organization has been extending full support to the community to ensure their rights and entitlements. It is a voluntary organization registered under Section XXI of the Society Registration Act, 1860. It was established on 14th January, 1983. Since then the organization is working for the poorest and the most deprived sections of the society in the field of Education, Health, Livelihood and Institutional Development. We are running Ashrams for orphans and handicapped children in Bishunpur of Gumla District. The organisation has its headquarters in Bishunpur, Gumla and Co-ordination office at Ranchi, Jharkhand. Vikas Bharti believes that development can only be actualised through meaningful, long term and strategic partnership with community based institutions, government, agencies willing to help the poor and international agencies. At present Vikas Bharti is the most trustworthy and largest partner of government. Besides, many national and international agencies have come forward to carry its Endeavor to ensure deprivation free society.
Time to time we organizes campaign, youth mobilization activities and health camps for the rural poor. So, majority of its interventions and activities are non-project based for which external funding is not available. Therefore, the organization generates its own resources and strives for donations from individuals and group for supporting its cause. We, on behalf of Vikas Bharti Bishunpur, appeal to the general public/government agencies/donor agencies/corporate bodies/research institutions/individuals to support our cause through generous donations or grants. We ensure that the best possible utilization of all such donations would be for the marginalized, poor people living in the society.
All donations in favor of "Vikas Bharti Bishunpur" are exempted from income tax under section 80G of the IT Act1961. Besides monetary support, we also acknowledge groups or individuals around the world who are willing to contribute to our cause by providing their services or products which can be used for serving the poorest of the poor. Your donations can be sent to "Vikas Bharti Bishunpur" through account payee cheque or demand draft payable at Ranchi.
Website :- http://www.vikasbharti.net
email :- vikasbharti1983@gmail.com, vikasbharti1983@hotmail.com